CC of Lexington Tennis Home
Tennis Courts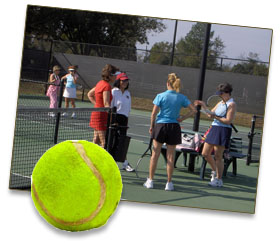 The Country Club of Lexington features five lighted, all-season tennis courts and two lighted clay courts.
As a member you can participate in the L.A.T.A. league or play a match with a fellow member. If your tennis game needs a little assistance, our experienced professional can help you whether you're a junior player or a seasoned competitor.
Junior Camps are held throughout the summer and Clinics, Semi-private and private lessons are available year round for all ages.
Director of Tennis
LANE HINSON
lhtennis@ccoflexington.com
Telephone number for our Tennis Pro Shop
(803) 359-2537
(currently inactive due to new tennis clubhouse construction)
When making court reservation, please provide the names of everyone playing with the group.   Guest fees may be billed to members' club account or paid prior to play.